"HADI BE OĞLUM" IS AT THE MOVIE THEATERS ON 16 FEBRUARY!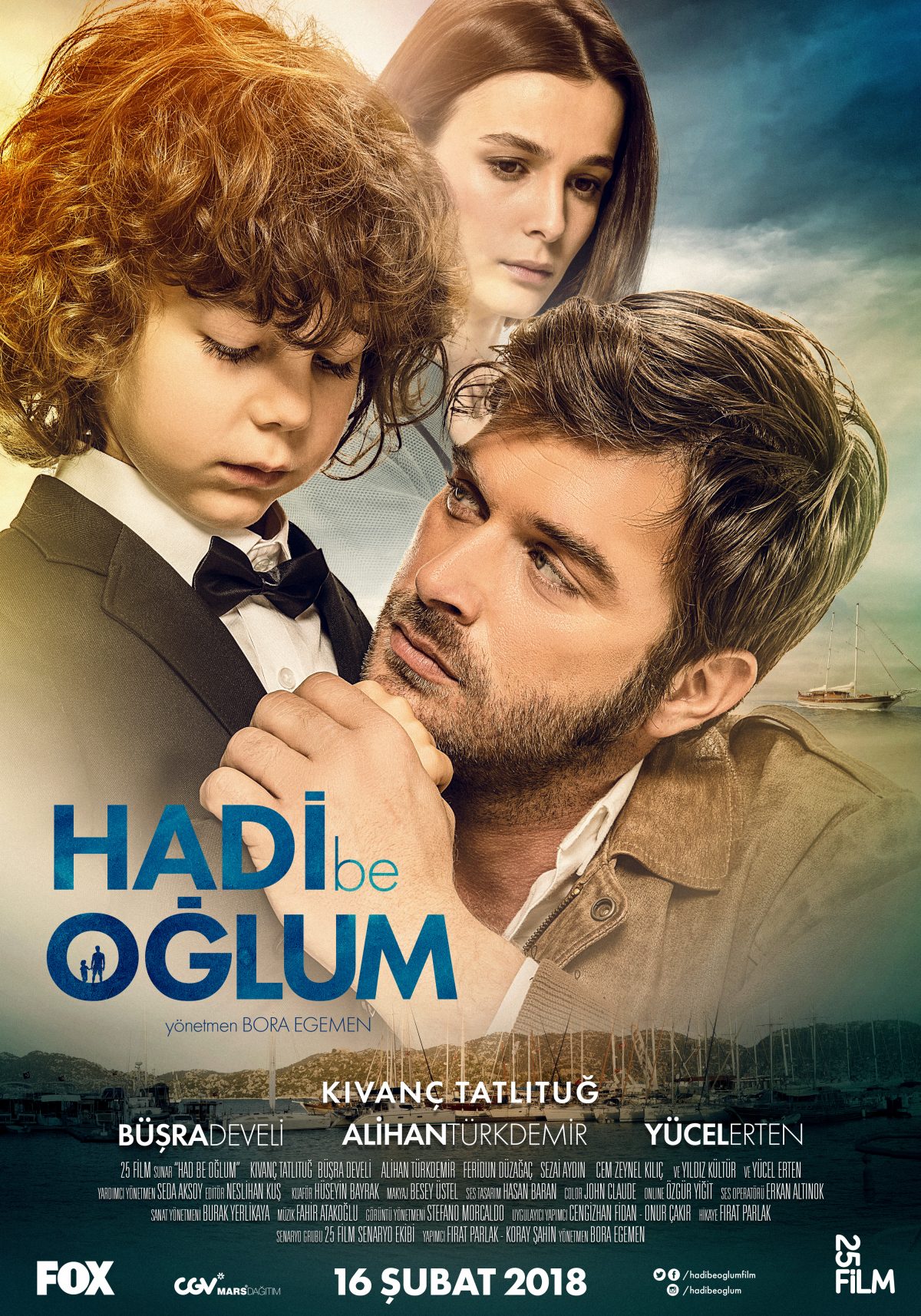 10 January 2018
Starring Kıvanç Tatlıtuğ, Büşra Develi, Yücel Erten and Alihan Türkdemir and directed by Bora Egemen will be premiered on 16 February.
In a naïve loving and sharing story of Hadi be Oğlum, Kıvanç tatlıtuğ is playing of the character Ali who is a Captain of a tour boat and doyen name of Turkish Cinema Yücel Erten in the role of his father. A child actor of the film Aliha Türkdemir is starring as Kıvanç Tatlıtuğ's son. Also the character of Leyla played by Büşra Develi. Director of the film is Bora Egemen.
Hadi Be oğlum is produced by the partnership of 25Film (Koray Şahin & Fırat Parlak), and Fox Turkey.