UNICEF GOODWILL AMBASSADOR, KIVANÇ TATLITUĞ SAYS EVERY CHILD COUNTS- #EVERYVOICECOUNTS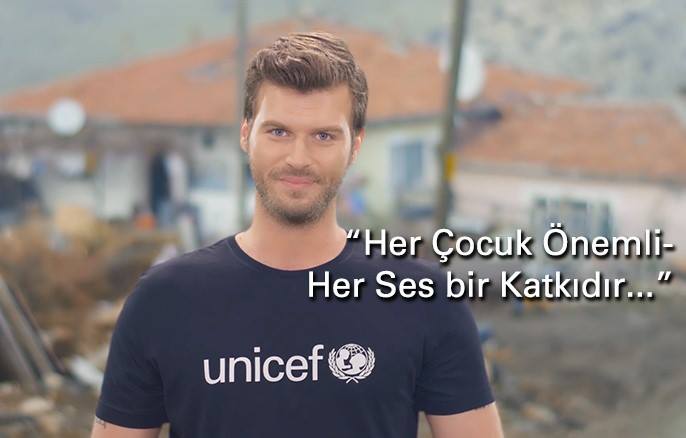 20 December 2014
Let's sing with Kıvanç Tatlıtuğ!
Kıvanç Tatlıtuğ invites everybody to the #Imagine movement. In consequence of 25th year of the Convention on the Rights of the Child, through a free application specially developed by the interactive platform TouchCast anybody can sing and upload his/her own version of IMAGINE.
UNICEF Goodwill Ambassador Kıvanç Tatlıtuğ the lead figure of the IMAGINE initiative says: "It is possible to offer a much better world to each child and join us, join UNICEF to make this a reality. Just imagine what we all can do together. Download it, sing your version of IMAGINE and upload. Don't forget: each upload means a contribution to children no matter how modest it could be".